Some hair colors only work on specific skin tones – light brown is not one of them. Light brown is a versatile shade that complements all skin tones. To show you what we mean, here are 20 light brown hair color ideas you can try out. Light brown works with so many skin tones, hair colors, and hair types because it falls smack dab in the middle of the hair color spectrum. So, if you are blonde, you can transition to light brown easily, and the same goes for brunettes. With the ever-increasing popularity of the blonde trend, it is no surprise that many people are coloring their hair light brown. Keep reading to check out some truly awe-inspiring light brown hair color trends. Scroll down now!

Quick Hair Color Guide: Light Brown
How To Choose A Shade: Warm shades of light brown work well for warm-toned people and flaunt hair layers. Cool shades of this color suit cool-toned people and enhance hair gloss.
Level Of Maintenance: Medium
Suitable For: All hair types
Looks Best With: Neutral eye makeup with red lips
20 Light Brown Hair Color Ideas
1. Natural Light Brown Hair Color
If you have dark brown or black hair and want a softer natural color, this look is for you. The light brown textured locks appear to have an even color. The lower lengths of the hair seem slightly lighter caramel shade than the rest of the hair, creating a subtle ombre that looks very natural.
2. Light Brown With A Subtle Balayage
If you want the perfect sun-kissed bronze look, it is hard to do better than a light brown balayage. This style starts with a medium brown base that quickly fades to a beautiful light brown. The highlights on this balayage begin very close to the roots and create subtle texture in the style.
3. Light Golden Brown Hair Color
This warm-toned light brown style is so smooth. The dark roots melt into a gorgeous golden brown, which helps create depth in the style. The style also has sable undertones that make it perfect for women with all skin tones. The shoulder-grazing length of this style is perfect for those who want a low-maintenance hairdo that looks gorgeous at all times.
4. Light Sable Brown Hair Color
This hairstyle has been colored to perfection with the perfect amount of gloss. The light sable brown shade has cool undertones that have been highlighted with the glossy finish. There is a subtle fade from the darker roots, which helps create depth in the style, and the result is truly gorgeous.
5. Light Chocolate Brown Hair Color
The choppiness of this lob coupled with the light chocolate brown color is a sight to behold. The freshly colored locks are smooth and glossy with choppy ends that help add dimension to the style. The darker roots on the style create a natural look with a lot of depth.
6. Heavy Light Brown Highlights
This natural looking light brown is one of our favorites for fine hair. The medium brown base has been heavily highlighted in fine sections to help create texture and dimension. The result is a light brown that looks natural and voluminous. If you were looking for a style that could add volume to your fine, straight hair, this is it.
7. Soft Light Brown Balayage
This is another great style for women with fine, straight, and silky hair. The style looks so natural that it's almost impossible to tell that it has been colored. The natural brown base fades to a beautiful light brown. The stylist has created a subtle balayage in this look by meticulously painting highlights onto a few sections to help add texture with the subtle contrast.
8. Dark To Light Brown Fade
This light brown balayage on dark brown hair is a look that will keep the heads turning. The customized beige highlights are heavier at the front than at the back, perfectly framing the face. The dark brown beautifully blends into a light, almost blonde color. The fine highlights at the back of this style create the perfect amount of contrast, adding texture and dimension to the style.
9. Light Sandy Brown Hair Color
If you are a natural brunette and have always wondered what you would look like as a blonde without having to take that extreme leap, this style is the perfect compromise. In fact, it looks so good, it wouldn't be a compromise at all. The medium brown roots on this look are blended out to a gorgeous light sandy shade. The style is beautifully tied together with subtle cool undertones.
10. Dark Hair To Light Brown Balayage
Melting butterscotch toffee. That was the first thing that came to mind when we laid eyes on this style. The brunette base has been highlighted and melted to a beautiful light brown. The highlights have been painted on in thin sections and start very close to the roots. As you progress to the lower lengths of the style, it fades to a butterscotch brown. This style is perfect for women with fine hair. It adds texture and dimension.
11. Heavy Light Brown Balayage
Getting an extreme color change means having to attend regular touch-ups to keep your hair looking natural. This look, however, has been styled with a heavy balayage, which gives you the desired lighter copper look without the maintenance that a solid color would take. The style will look just as natural growing out as it does freshly painted.
12. Light Brown Babylights
Babylights are a classic look that will never go out of style. Regardless of what color your hair is, a subtle babylights fade is one of the best ways to spruce it up. This light brown babylights look is a super low-maintenance style that is sure to add dimension to your hair. The brown roots fade out to a lighter brown, creating a natural looking melt.
13. Light Ash Brown Hair Color
Tones so cold are a rarity on light brown hair. However, this style does its name complete justice. The light brown locks have been toned to perfection to achieve the perfect ashy taupe color. The stylist has also added lighter ash highlights to the look. The highlights have been placed in thin sections, making this style perfect for women with thin hair.

Trivia
Popular singer Taylor Swift sported long light brown ash hair complete with her iconic bangs at the 2012 Academy of Country Music Awards.
14. Light Hazelnut Brown Hair
We are so smitten! This adorable bob has the right amounts of warmth, volume, and depth! The dark brown base has been spruced up with a hazelnut balayage; and the highlights begin very close to the roots. The natural dark base creates a lowlights effect that adds depth and emphasizes on the volume of the style. The bob has a choppy finish, creating an adorably messy look that has stolen our hearts.
15. Light Brown Balayage With Auburn Undertones
This beautiful style incorporates a smooth fade from a dark chestnut brunette to a light brown. The brunette base creates a lowlights effect that helps add depth and an illusion of volume to the fine hair while the lighter ends attract all the attention. This style is ideal for fine-haired women who want to go lighter.

Trivia
Actress Emma Stone styled her hair in a light brown ombré with an auburn red tone at the 2019 Golden Globes.
16. Smooth Light Brown Bob
This smooth light brown bob incorporates all things we love. From subtle contrast and fine highlights to a beautiful fade, it has the right amounts of it all. The style is dynamic yet simple. The medium brown base fades to a beautiful light brown, all while keeping it classy and natural. This style is perfect for women with fine, straight hair.
17. Fall-Inspired Light Brown Hair Color
Light brown is the perfect color when it comes to experimenting with fall looks. This style incorporates a light brown color with perfectly balanced warm and cool tones. While fall colors tend to fall on the warmer side of the spectrum, this one seems to have drawn inspiration from the cooler tones of fallen autumn leaves.
18. Milk Chocolate Pixie
We love all the colors on the chocolate brown spectrum, and this milk chocolate, in particular, has taken our breath away. The cropped pixie bob has an even-toned color that is soft and muted. The cut coupled with the color is nothing short of gorgeous perfection.
19. Light Auburn Brown Hair
The warm tones on this style are completely off the hook! The warm rust brown base fades to a magical light auburn brown. The stylist has painted on highlights very close to the roots, adding so much dimension to the look. The highlights are placed in thick sections, making this style perfect for women with thick hair.
20. Light Brown Highlights
If you love subtlety, this look is tailor made just for you. Medium brown base in this look has been highlighted to perfection with light brown in fine sections. The contrast helps add texture to the look, making this perfect for women with fine and straight hair.
Not only does light brown hair look extremely gorgeous, but the style is also super easy to achieve at home. Keep reading to find out how you can get the look at home!
DIY: How To Get Light Brown Hair At Home
With a few supplies and a little extra time on your hands, you can dye your hair to a beautiful light brown right in the comfort of your home. To get the look, follow the steps listed below.
You Will Need
Light Brown Box Dye
(Ensure that you choose a box dye that mentions what base it works for e.g. "Light Brown For Blonde" Or "Light Brown For Dark Hair." If the box doesn't mention what base it is meant for, check the color chart to determine whether it will work on your natural hair color.)
Applicator Brush
An Old Shirt
Gloves
Hair Brush
Shampoo
Conditioner
Vaseline
Method
Before you start, read the instructions on the box dye. If you are going lighter from dark hair, ensure that your hair has not been washed in a couple of days. This will help the coloring process. For light hair, you can work with hair that has been freshly washed.
Brush your hair out to get rid of any knots or tangles.
Apply Vaseline all along your forehead, ears, and neck. This will help prevent staining.
Put on your gloves and an old shirt that you won't mind getting stains on.
Divide your hair into four or more equal and manageable sections to ensure even application.
Following the instructions on the box, mix your color and developer.
Using an applicator brush, start applying the color onto your hair, one section at a time. Ensure that all the strands are coated so that you do not end up with patchy hair.
Once you are done with all the sections, leave the light brown hair dye on for the amount of time specified on the box.
Wash and condition your hair.
Infographic: 7 Light Brown Hair Color Ideas You Can Experiment With
Light brown is a versatile color that complements all hair types, skin types, and skin tones. If you are struggling with which shade to go for, don't worry, we have got you covered. Check out the infographic below to know our round up of the 7 best light brown hair colors you can experiment with.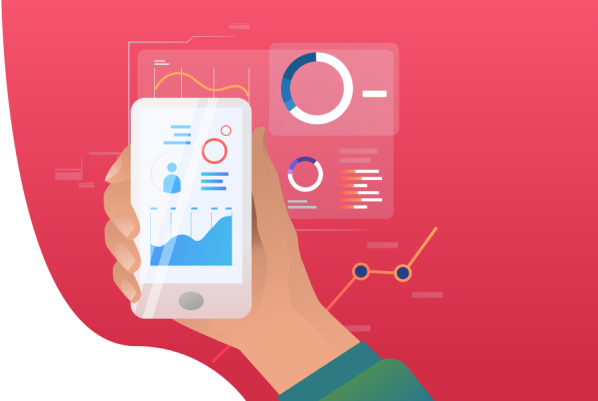 Hair color can transform your appearance and elevate your style quotient to new heights, and whether you want a subtle balayage or a total hair transformation, light brown is one of the best hair colors to work with. You can also spruce up your hair with vivid light brown shades like amber, cinnamon, mahogany, or ginger as highlights or balayage. As it is in the middle of the hair color spectrum, light brown goes with a wide range of complexion tones, hair colors, and hair types. So, if you're blonde, you can simply transition to light brown, and brunettes can do the same. It's no surprise that many people are dying their hair light brown due to the growing popularity of the blonde trend. So, what are you waiting for? Get inspired by the light brown hair color ideas shared on this post and hop on the light brown hair color trend.
Frequently Asked Questions
What colors show up good on light brown hair?
Light brown hair looks beautiful when complemented with shades of red, blue, green, and purple.
What is the lightest shade of brown?
Ecru. This is a light shade of brown that has a soothing, pale yellow undertone.
How do I choose the right shade of brown hair?
It depends on your skin tone. Choose a warm tone if you have a cool skin tone and vice versa to complement your complexion.
What is light brown hair called?
Light brown hair is often referred to as honey brown or golden brown hair.
What number is light brown hair color?
This depends on the brand of hair dye. Usually, darker hair colors have a lower number and blonde hair color has a higher number. Light brown usually lies at 5, 6, or 7.
Key Takeaways
Light brown goes with almost all skin tones and hair types.
Opt for natural brown, light brown, or sable brown hues for your hair to achieve a more sophisticated and subtle look.
Heavy light brown highlights can steal the show with their texture and dimension, which make the hair look voluminous and natural.
To add dimension to your hair, opt for low-maintenance light brown baby lights.
Transform your look by opting for stunning brown hair colors. Watch this video to get inspired to try a new brunette look and be the talk of the town!
Was this article helpful?
Related
The following two tabs change content below.